Welke twintiger ben jij?
CBS
Veel van de veranderingen in je leven vinden plaats als je twintiger bent. Van studeren tot het hebben van een vaste baan, het wonen bij je ouders tot het kopen van een huis, en van het kind zijn tot het krijgen van kinderen. HET CBS onderzocht de verschillende soorten levens van twintigers in Nederland. Aan in60seconds om de resultaten op een leuke, interactive wijze te presenteren aan de doelgroep en andere geïnteresseerden. Welke twintiger ben jij?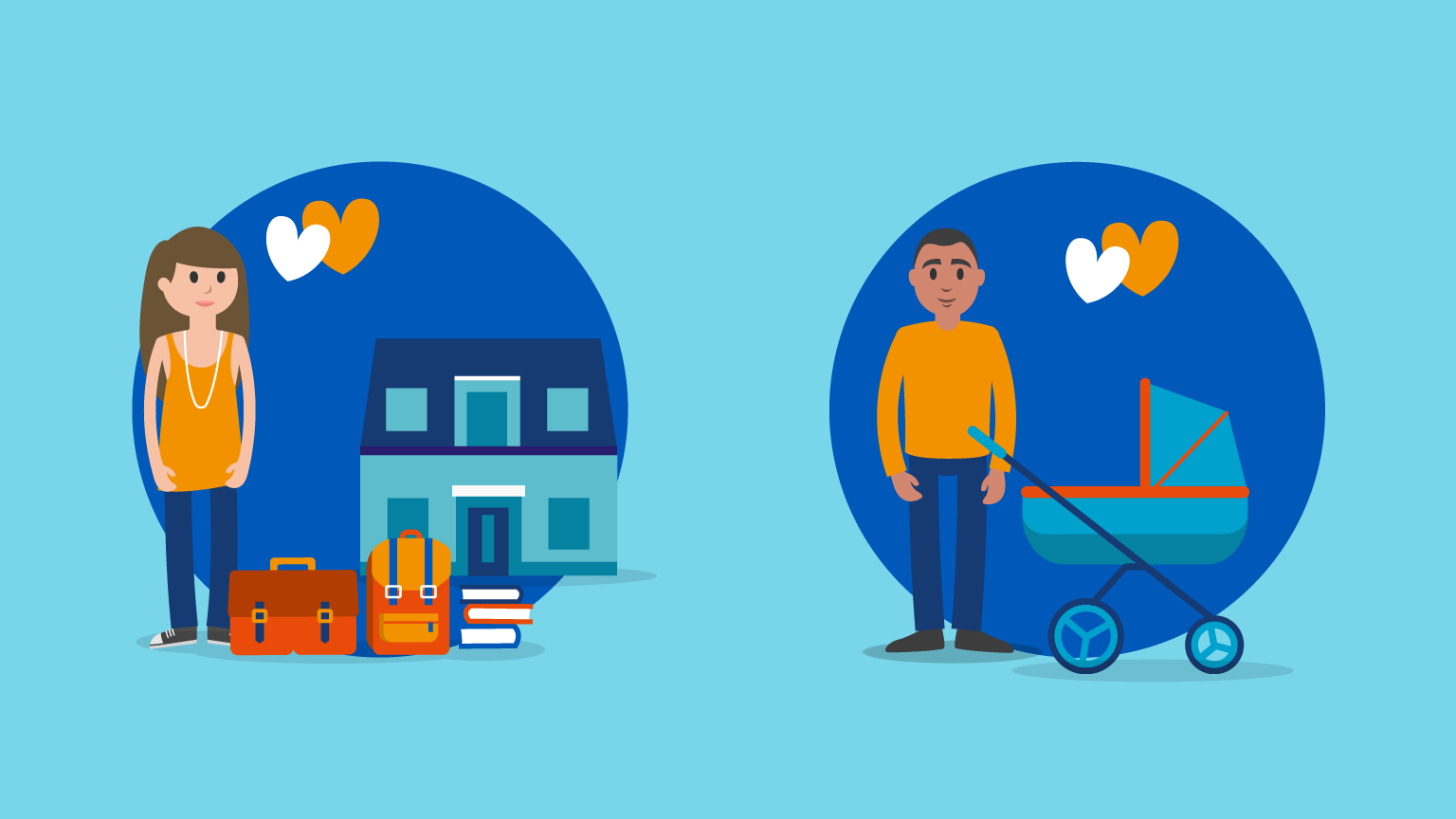 DE UITDAGING
Met de twintigerstest kunnen twintigers zelf bekijken tot welke groep ze behoren. De test is rijk geïllustreerd en geanimeerd. Door een aantal testvragen te beantwoorden, komt de kijker er achter welk type twintiger hij of zij is op de schaal tussen Flierefluiter en Huisje Boompje Beestje. Door naar beneden te scrollen, kan de de twintiger zichzelf op gebieden als onderwijs, woonsituatie en relatie vergelijken met leeftijdsgenoten.

Tenslotte verwijst de test naar een interactieve factsheet waar nog meer feiten over het leven van twintigers te vinden is.

Bekijk de test online
Persona's
De test heeft natuurlijk verschillende uitkomsten. Voor elke uitkomst is een apart karakter geïllustreerd. Ook hangt aan elk karakter een uitgebreidere score, waarin de twintiger direct wordt aangesproken – "Jij behoort tot de 8% van alle twintigers die…". Vervolgens kan de bezoeker door verder te scrollen meer informatie vinden over hoe hij of zij scoort ten opzichte van leeftijdsgenoten op het gebied van onderwijs, wonen, werk, relaties, koophuis en kinderen.