Variaties in dijkontwerp
Ministerie van Infrastructuur en Milieu
Het Ministerie van Infrastructuur en Milieu wil beheerders en ontwerpers van dijken laten ervaren hoe dijkontwerp van invloed is op het veiligheidsniveau van de dijk. Het Ministerie wil een tool maken waarmee beheerders en ontwerpers zélf aan de technische knoppen kunnen draaien, en het effect op veiligheid direct kunnen zien.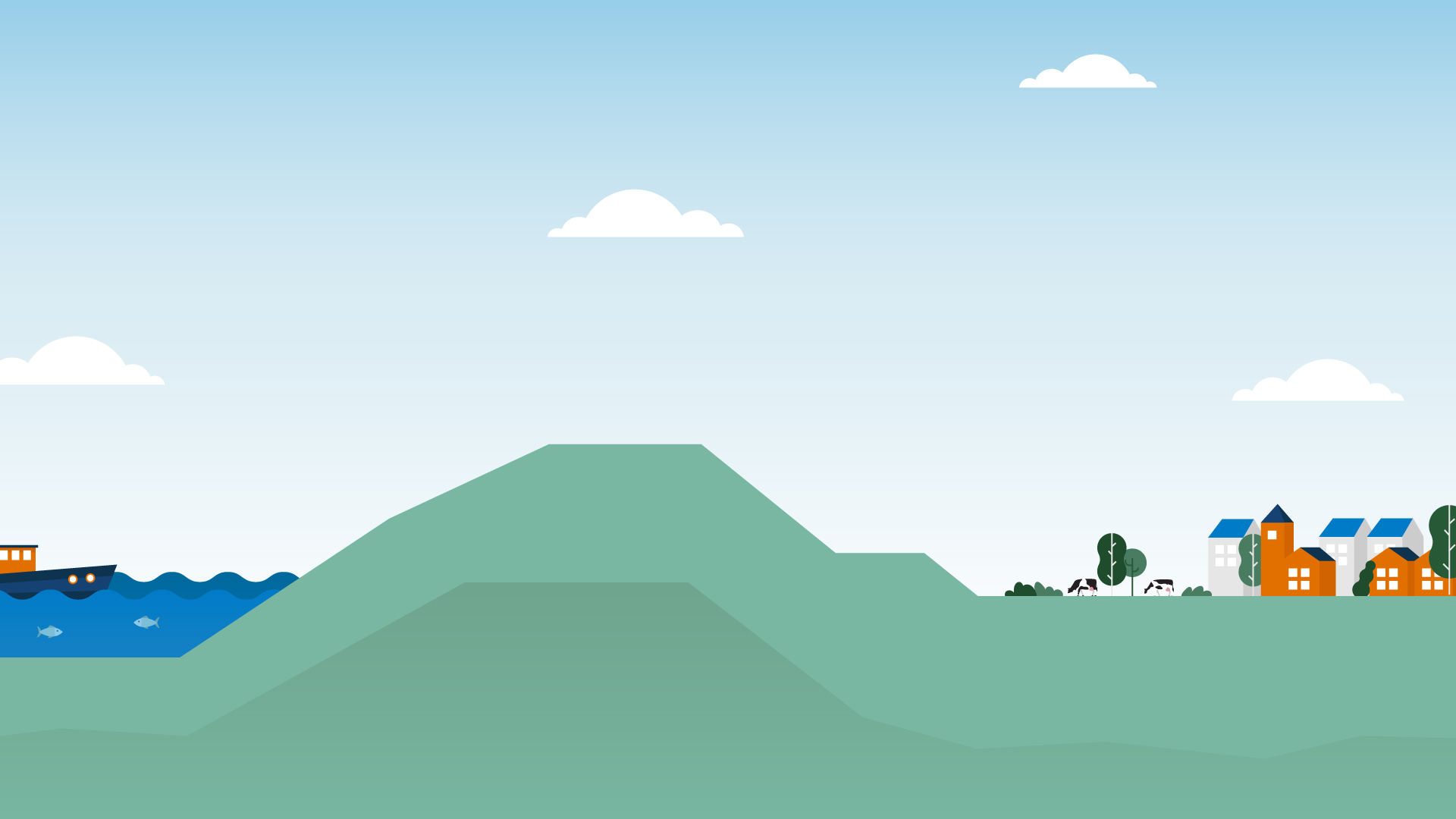 DE UITDAGING
Wij doken diep in de materia van dijkontwerp, en zochten naar de juiste visuele vertaling. Hoe maken we visueel duidelijk wat er gebeurt als je aan de knoppen draait? Hoe hebben de verschillende knoppen invloed op elkaar? We kozen voor een dubbele gelaagdheid. De gebruiker kiest eerst of hij wil spelen met de faalkansbegroting, of met de andere variabelen.

Bekijk de tool online
Zie real-time het effect van je ontwerp
Op de subpagina kan de gebruiker aan de knoppen zitten. De animatie verandert real-time waarmee het effect van ontwerpkeuzes direct zichtbaar is. Onder de plustekens is meer toelichting te vinden over het effect van de ontwerpkeuzes.