Stageverslag van Jovana Đukic
The short animated film, that I created while doing an internship in in60seconds studio, is based on a short story by my very dear friend Alenka Drobnjak. Alenka's creative work has been inspiring me for a while. The short story "I've Missed You" was written just before I arrived in the Netherlands. I wanted to create an artistic translation from one of Alenka's stories for some time. A personal project, as part of my internship, was more than perfect to finally do this – with frame by frame animation.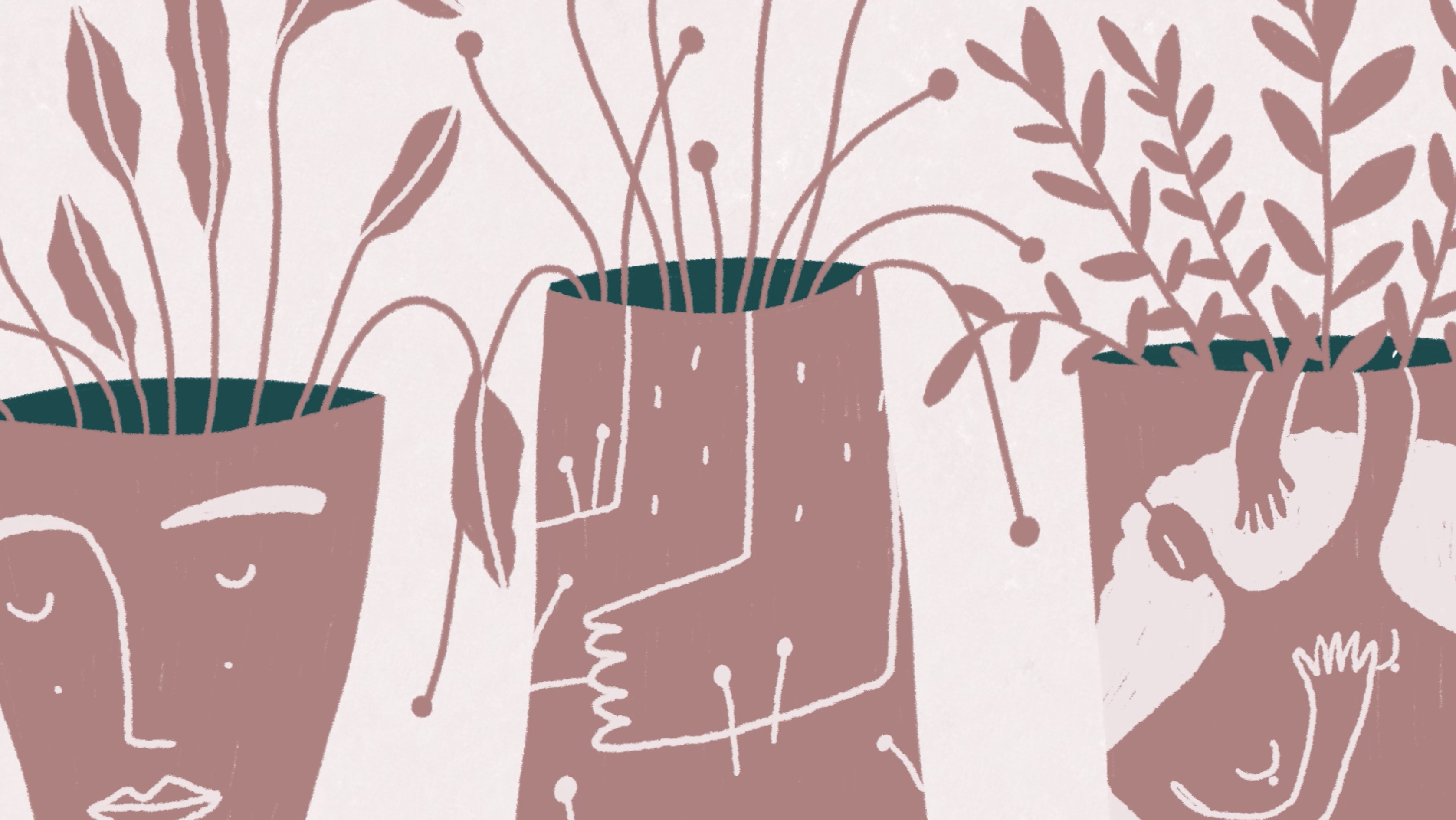 Storyline
The story is talking about the feelings the female protagonist is having while expecting a beloved person to come home. While on the internship, I was away from home as well (I am from Slovenia), so I truly felt it. That is why the visual translation was reached with my perspective as well. "I've Missed You" is playful, sensual, romantic, cheeky and impatient. It starts with a peaceful morning, continues with a chaotic impatience, upgrades with daydreaming and finishes peacefully again, with the arrival of a beloved person. The end is also the part, where the viewer finds out the title of the short animated movie and with that also the emotion, which was hiding within the woman's behaviour – the feeling of missing someone.
My process started with a concept based on a written short story. In that very same phase, I also wrote several other short stories about the protagonist-woman. With these short stories, I explored the woman's personality and habits a bit more. I was describing what she likes to eat and wear, what kind of music she listens etc. By that, I was closer and closer to the visual design. For example, the protagonist's earrings are the result of writing those stories. Earrings are in the shape of a sun and a cloud. They are representing the balance we need in life to understand good and bad. We can see this balance also in the feelings of missing someone. To feel how much someone means to us and how much we love that person, their absence is crucial.
'In the animation, we are confronted with three different atmospheres; peace, chaos and imagination'
Distinct environments
The story has three environments. As a result, I created three worlds for the protagonist: light pink is her home, bright yellow is her garden and green her imagination. Besides that, in the animation, we are also confronted with three different atmospheres; peace, chaos and imagination. I made the difference between those with diverse animation dynamics and visual elements. An example of that is her daydreaming. Strange and unrealistic situations are shown in that part, which is convincing the viewer to abandon the real-life understanding and trust the story. When the woman is thinking about the beloved person's lips, flowers with lips instead of the blooms are animated.
The animation is a light narrative, which through a first-person confession takes the viewer to the intimate protagonist's space; to her habits and thoughts. I emphasized that privacy with sound design, which makes us feel like we are living in the woman's head and feel with her. Transitions between the shots are very smooth and are making the animation even more poetic and dreamy.
Communication with other employees at in60seconds studio was the key to progressive and successful project development. Every time the animation was shown to people new comments, suggestions and advice were born. When I was making the storyboard Fleur helped me with creating the animation dynamics and building up a storyline. My internship mentor Karin, with her frame by frame knowledge, helped me animate in a smoother and more precise way. And Almar was helping me with his pair of ears when designing the sound. Many others helped me improve and clean the animation step by step as well. If I learned something important by doing this internship is that communication is key!
"I've Missed You" is based on a frame by frame animation done in Photoshop and then composited in After Effects. Sound design was made in Adobe Audition. Well thought and precise sound design was also one of the main goals when starting this project. I am very proud of the final animation, I completed most of the goals set at the beginning. I exceeded my expectations.
"I've Missed You" will be screened at Slovenian animation festival "Animateka" in December 2019.
Disclaimer: This is an internship project from our intern Jovana Dukic in order to practice animation and illustration skills.
kom je ook stage bij ons lopen?
Bij ons krijg je de tijd om naast je stage te werken aan je eigen project onder begeleiding van onze animatoren en designers. Lijkt jou dat leuk, of ken je iemand anders die nog op zoek is naar een stage? Neem dan contact met ons op via onderstaande link.