Stage van Jurre & Lisan
De afgelopen vijf maanden hebben wij, Jurre Tjaarda en Lisan Peters, stage mogen lopen bij in60seconds. Als studenten van Communication & Multimedia Design te Breda en Arnhem hebben wij meegewerkt aan verschillende projecten binnen het bedrijf en aan een stageopdracht. Deze opdracht bestond uit het ontwikkelen van een multimediaal concept op Facebook, waarbij een combinatie wordt gemaakt tussen social media en videocomponenten.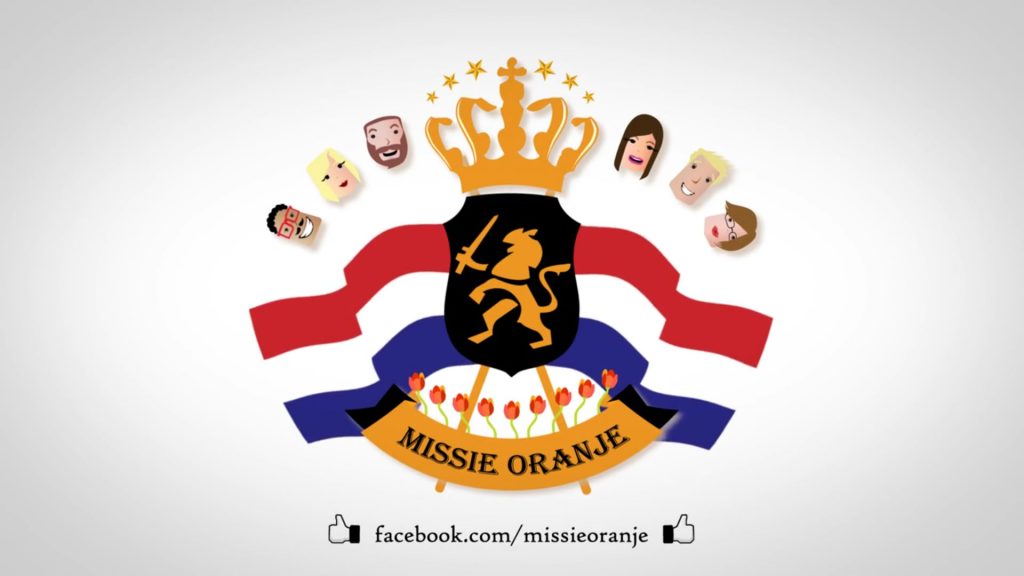 Om in te spelen op actualiteiten – zoals het EK – kwamen we op het idee om iemand de kleur oranje uit Nederland te laten onttrekken. Zodoende zijn gekomen op "Missie Oranje": een interactief spel op Facebook.
De trailer
Om onze campagne te promoten hebben we onderstaande trailer gerealiseerd.

De verdachten
Het doel van het spel is om uit zes verdachten de dader te ontmaskeren.


Elke verdachte heeft zijn of haar eigen profielpagina, hier komt het interactieve element de hoek om kijken. De verdachten kunnen namelijk interacteren net als normale facebookgebruikers. Deelnemers kunnen dus in gesprek gaan met een verdachte en verschillende vragen aan hen stellen.

Het spel
Om de dader te ontmaskeren hebben wij verschillende spellen ontwikkeld. Zo hebben we elke week een ontwerp op Missie Oranje geplaatst, waarin je jezelf op de nieuwslezer van het Oranje Journaal moest taggen. Had je jezelf op de juiste plek getagd? Dan werd je vrienden met de nieuwslezer en speelde hij persoonlijke hints naar je door.


Daarnaast hebben we een 'raad de video' ontwikkeld. Hierop is een onduidelijk en verknipt beeld te zien, waarbij je mag raden wat je ziet. Het beeld vormt een hint die je weer een stapje dichter naar de dader brengt.



Op informatief gebied hebben we verschillende journaalberichten gerealiseerd, waarbij de nieuwslezer schokkende onthullingen deed over het ontbreken van de kleur oranje.



Ook hebben we krantenartikelen gepost ter informatie.


Tot slot hebben we verschillende video's geplaatst waarin de verdachten vertellen wat ze onlangs hebben meegemaakt.

Na vier weken hebben we Missie Oranje afgesloten met een spannende eindvideo waarin de dader wordt ontmaskerd en de winnaar bekend wordt gemaakt. Carlijn Peters is er vandoor gegaan op een custom made oranje tall-bike!

kom je ook stage bij ons lopen?
Bij ons krijg je de tijd om naast je stage te werken aan je eigen project onder begeleiding van onze animatoren en designers. Lijkt jou dat leuk, of ken je iemand anders die nog op zoek is naar een stage? Neem dan contact met ons op via onderstaande link.