KLIK! Amsterdam Animatie Festival
Inspirerende lezingen volgen, mooie animaties bekijken en soms even een reisje naar het verleden met animaties waar je als kind je zondagen mee doorbracht. Ook dit jaar bood KLIK! Amsterdam weer een afwisselend en verrassend programma.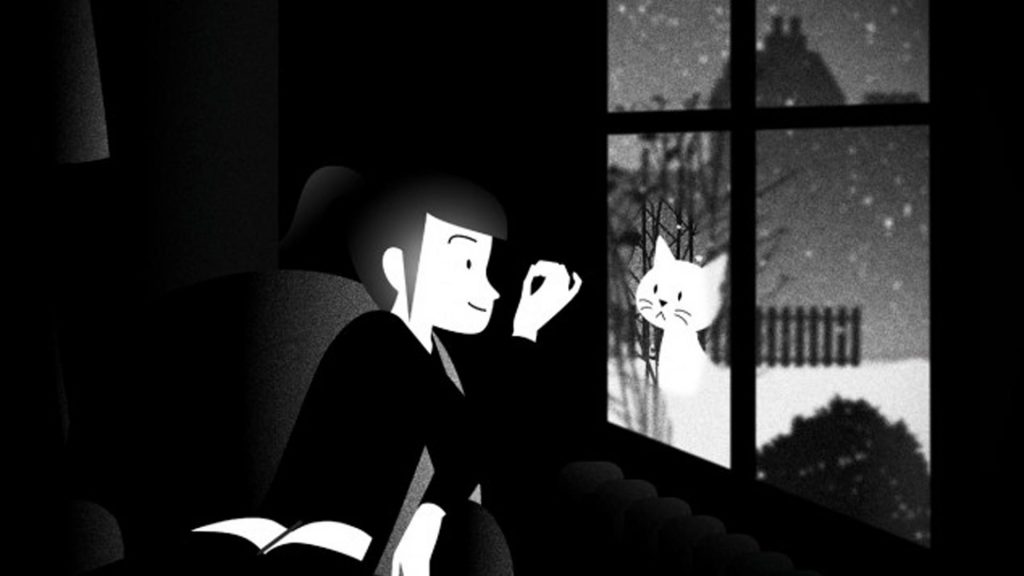 Omdat het lastig is om een algemeen beeld te scheppen van dit festival wil ik graag mijn twee favoriete video's die ik heb gezien met je delen. De eerste is een Franse animatie met de titel
Angelique's day for night
gemaakt door Joris Clerté en Pierre-Emmanuel Lyet. In deze animatie werd ik vooral aangetrokken tot de visuele stijl. Het is een stijl die veel kenmerken heeft van film noir en daardoor een mysterieuze uitstraling heeft. De donkere achtergrond waar ruimtes met enkele kleine lichtrandjes worden gevormt scheppen ruimtes die een bepaalde oneindigheid hebben. De personages steken met hun witte huid sterk af tegen de achtergrond en geven de shots een duidelijk focus. Ook vind ik de manier van animeren heel elegant. Hoe de verschillende weersomstandigheden en lichtbronnen in beeld gebracht worden maken het helemaal af. Ik moet eerlijk bekennen dat ik me een beetje ben verloren in de visuals en daardoor weinig oog had voor het verhaal. Maar zeg nou eerlijk, met zo'n prachtige animatie is het toch zonde om ondertiteling te gaan lezen.
De tweede is
Rabbit and Deer
gemaakt door Péter Vácz uit Hongarijë. Rabbit and Deer verteld het verhaal van twee goede vrienden die veel pret maken met elkaar in een tweedimensionale wereld. Wanneer Deer geïntrigeerd raakt door de derde dimensie en hier uiteindelijk in terecht komt wil hij dit graag delen met zijn vriendinnetje Rabbit. Maar de driedimensionale wereld van Deer is niet gemaakt voor een tweedimensionaal konijn. Wat ik zo leuk vind aan deze animatie is ten eerste het verhaal. Doordat het een redelijk lange animatie is krijg je als kijker echt de mogelijkheid om in het verhaal mee te gaan. Het mag dan een redelijk uitgemolken thema zijn, de animatie geeft er toch weer een frisse eigen interpretatie van. Het tweede is de speelse uitvoering. De animatie oogt heel simpel maar door de kleine details wordt je toch helemaal meegezogen in de wereld van deze twee onafscheidelijke vriendjes.