Alles over uw pensioen
PGB
Pensioenfonds PGB heeft zich als taak gesteld haar deelnemers goed en helder te informeren over vaak ingewikkelde zaken als pensioenopbouw, berekeningen en aanvragen. Aan in60seconds de vraag of wij droge onderwerpen als een pensioenaanvraag doen op een aansprekende en leuke manier kunnen overbrengen aan een brede seniorendoelgroep.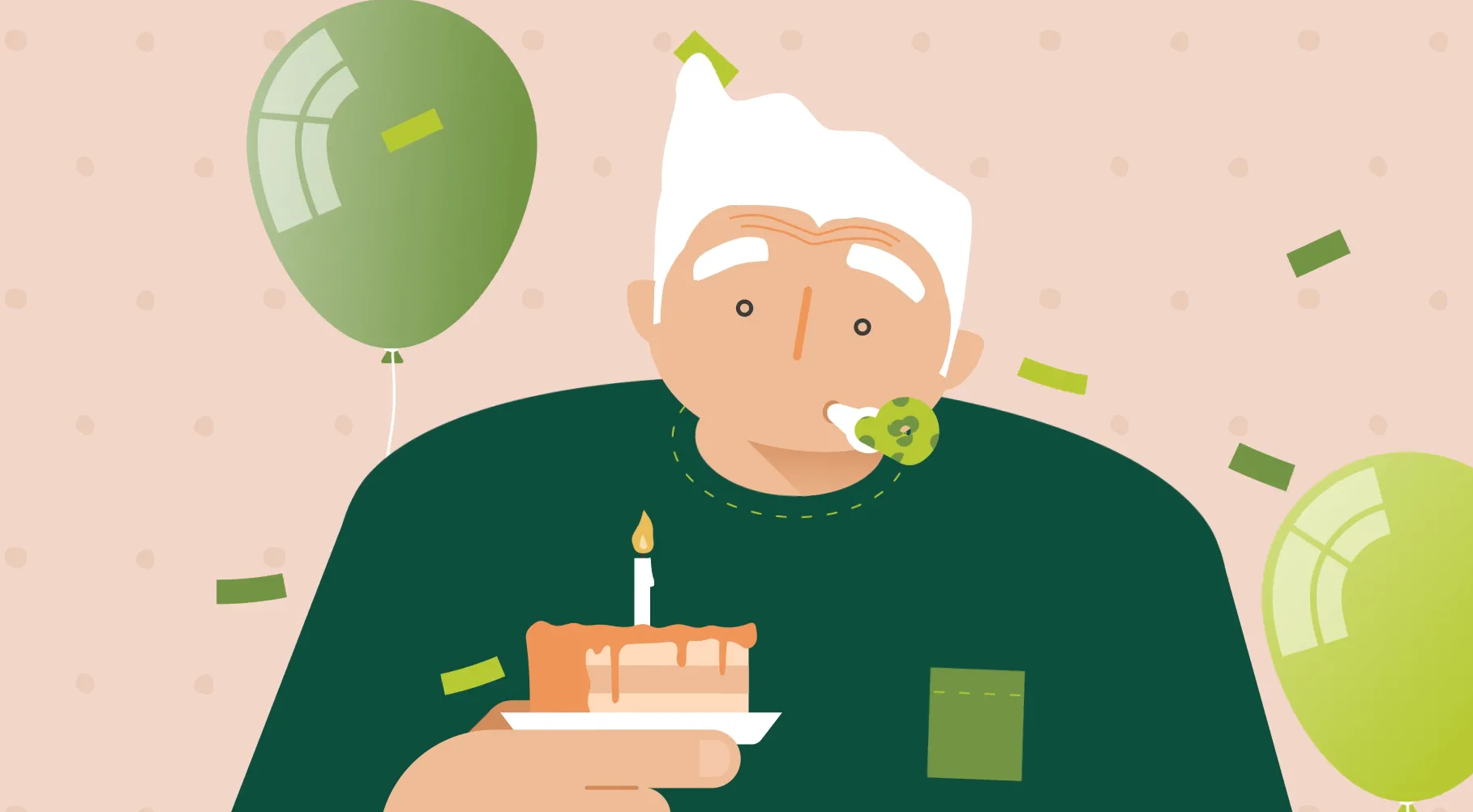 DE UITDAGING
PGB is expliciet niet op zoek naar een te zakelijke toon en gevoel. Het gaat immers om persoonlijke momenten in iemands leven – stoppen met werk, of overlijden van een partner. PGB zoekt een combinatie: de animaties moeten herkenbaar en leuk zijn om naar te kijken, zonder afbreuk te doen aan het helder overbrengen van serieuze informatie.
Creatieve keuzes
We kiezen er voor de inhoud over te brengen aan de hand van hoofdpersonen Geraldine en Peter. Wij brengen hen tot leven met details als een verjaardag vieren, de afwas doen of lekker in de tuin bezig zijn. De inhoud vraagt ook om schematische shots als een tijdlijn om het moment van pensionering op aan te geven. Ook hier zorgen we voor een persoonlijk tintje.

We animeren in 12 beelden per seconde in plaats van de gebruikelijke 24. Daardoor voelt de film meer als een oude tekenfilm. Daarnaast voegen we nog meer persoonlijkheid toe in de animatiefase. Als je goed kijkt, zie je dat de 2 hoofdpersonen elk op hun eigen manier bewegen. Peter beweegt langzaam, Geraldine snel.
" We vinden het weer een supermooie animatie geworden!! Wij kijken terug op een plezierige en succesvolle samenwerking."
Martijn van den Berg
Manager Communicatie PGB