Vierduizend jaar verzekeren
Achmea
Verzekeraar Achmea wil meer inzicht geven in het ontstaan van het verdienmodel van verzekeraars. In60seconds ontwikkelde daarom tien korte animaties, waarmee we terugblikken op de grondslag van verzekeren. In de animaties worden onder begeleiding van speelse teksten en bombastische muziek historische voorbeelden getoond. Waarbij de belangrijkste mijlpalen uit de geschiedenis van verzekeren als uitgangspunt zijn genomen.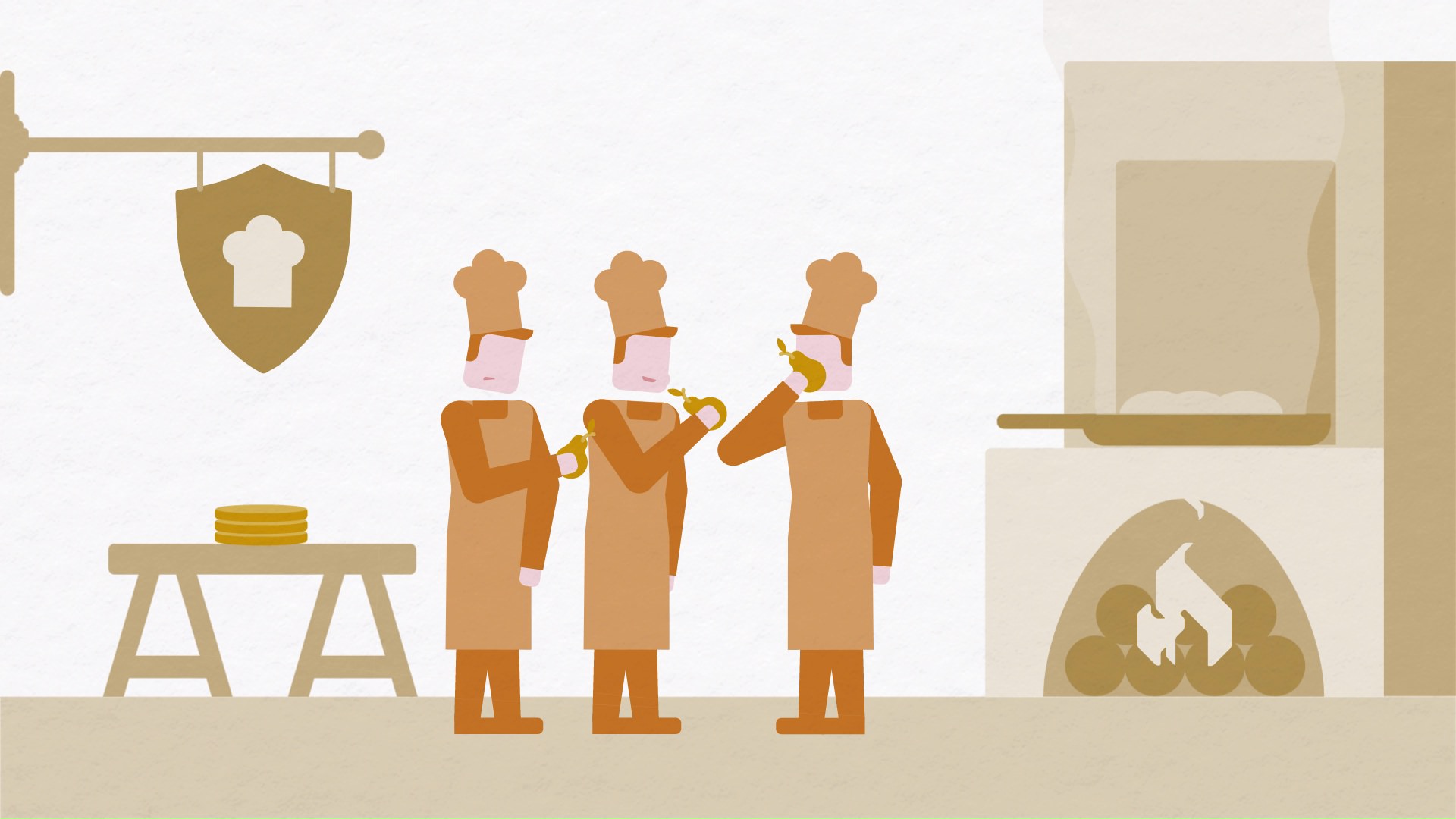 OVER DE KLANT
Achmea is de grootste verzekeraar van Nederland, als wordt gekeken naar in Nederland behaalde premieomzet. Achmea is het moederbedrijf van een aantal Nederlandse verzekeringsmerken, zoals Centraal Beheer Achmea, Interpolis, FBTO, Zilveren Kruis en Avéro Achmea. Ongeveer de helft van de Nederlandse huishoudens heeft een verzekering of pensioen van Achmea.
KLANTVRAAG
Achmea vroeg ons een animatie te ontwikkelen over de geschiedenis van het verzekeren en belangrijke gebeurtenissen die hierin plaats hebben gevonden. We stelden voor om in plaats van één lange animatie een tiental korte animaties te maken. Op deze manier konden de animaties gefaseerd worden verspreid.
BEHAALDE RESULTATEN
We maakten een tiental korte animaties waarin we telkens hebben geprobeerd een grapje of geinige situatie te creëren. De voice-over van de animaties is ingesproken door een herkenbare en karakteristieke stem. De animaties zijn ingezet via mailings en social media.
Middeleeuwse gilden
De allereerste verzekering
Uitvaartverzekeringen Romeinen
Verzekeren als business
Fraude in de gouden eeuw
Rekenmethode van Halley
Verzekeren wordt verfijnd
Het ontstaan van Achmea
Verzekeren via de vakbeweging
Het ziekenfonds