Great Pacific Garbage Patch
The Ocean Cleanup
The Ocean Cleanup streeft na het zwerfplastic in onze oceanen op te ruimen. Een door hen recentelijk uitgevoerd onderzoek bracht één van de grootste concentraties van oceaanplastic in kaart. Om dit onderzoek te presenteren heeft The Ocean Cleanup een animatie laten maken. in60seconds besloot de animatie over dit onderzoek te sponsoren.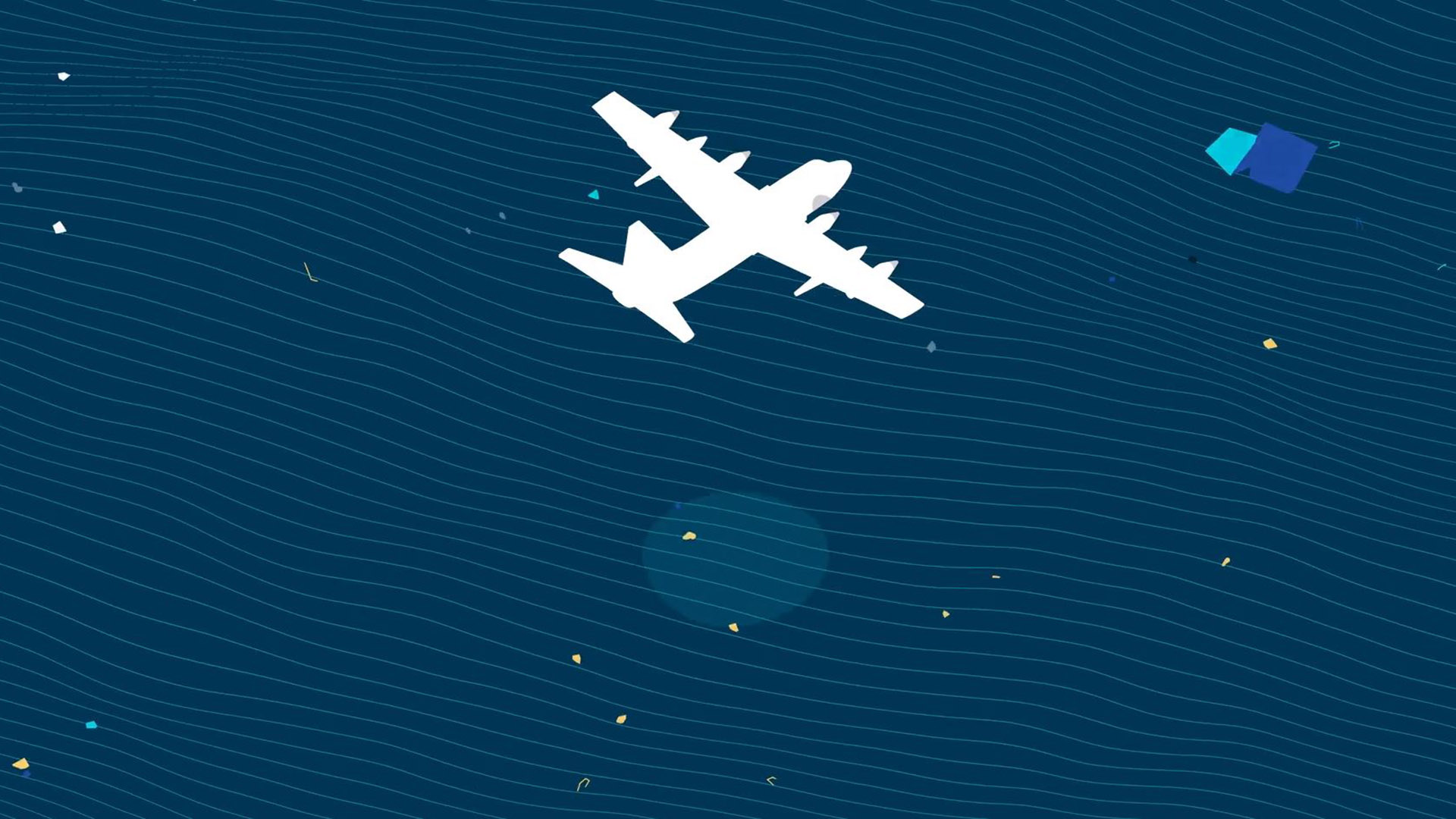 DE UITDAGING
The Ocean Cleanup heeft uitgebreid onderzoek gedaan naar de eigenschappen en omvang van de grootste plasticverzameling in de oceaan – The Great Pacific Garbage Patch. Er is van elke stap in het onderzoek uitgebreid foto- en filmmateriaal, maar dit leent zich minder goed om een samenvatting te geven van de resultaten. De vraag aan in60seconds is tweeledig. The Ocean Cleanup wil zowel overbrengen hoe groots en academisch opgezet het onderzoek was, alsook de resultaten en de implicaties daar van goed weergeven.
Clean visual design

CLEAN OCEAN, CLEAN DESIGN

Een heldere, duidelijke stijl

We weten dat deze video mogelijk de eerste is in een reeks waarin ook technische aspecten van The Ocean Cleanup moeten worden uitgelegd. We zoeken daarom naar een stijl geïnspireerd op blueprints die veel worden gebruikt in technisch ontwerp. We willen een technisch gevoel overbrengen, zonder de complexiteit en droogheid van blueprints. Op die manier leent de stijl zich voor zowel verhalende als technische animaties. We komen uit op een blauw-witte 2D stijl met 3D elementen.

Het grootste deel van oceaan plastic bestaat uit grote stukken

Pakkende vergelijkingen

Storyboarden

Hoe komen de cijfers binnen?

In overleg met de klant zoeken we naar manieren om de resultaten van het onderzoek echt binnen te laten komen bij de kijker. De oppervlakte van The Great Pacific Garbage Patch is enorm, maar dringt pas echt door als we het vergelijken met de omvang van Frankrijk. De animatiebeelden ondersteunen dit.

3 x zo groot als Frankrijk

Animeren in 2D en 3D

SIMPLE WITH A TOUCH OF COOL

Effectief animeren

Door de hoge informatie dichtheid willen we de animatiestijl rustig houden. Tegelijkertijd zoeken we naar wat spanning in de bewegingen om de aandacht van de kijker vast te houden. Waar kan, voegen we 'coole' shots toe, zoals het vliegtuig dat het shot komt binnenvliegen.

Het vliegtuig
"You're magicians! Overall it's really incredible."
Florent Beauverd
Creative Content Director
The Ocean Cleanup